12th June, 2019
Wanna know how you can get more likes on your Insta?
Don't have a huge marketing budget?
No sweat. We're going show you how you can get a ton of likes.
Without spending a penny.
Ready to get started?
Then let's do this.
1. Fully optimize every post.
So many businesses and individuals spend a ton of time and energy creating awesome Instagram content (and you definitely should be creating awesome Instagram content if you want the likes to keep rollin' in).
BUT the problem is that many people then fall short when it comes to optimising the post.
Now, I know that you're probably going to be super excited to share your amazing new content with your audience.
But trust me, it really pays to hang fire and make sure that you're doing everything you possibly can to ensure that your post reaches the highest possible number of people.
What exactly do I mean by optimizing the post fully?
Well, here are a few things you should be doing to increase the number of likes on your Instagram posts:
Tag a location.
The first thing you want to do is add a location to each post.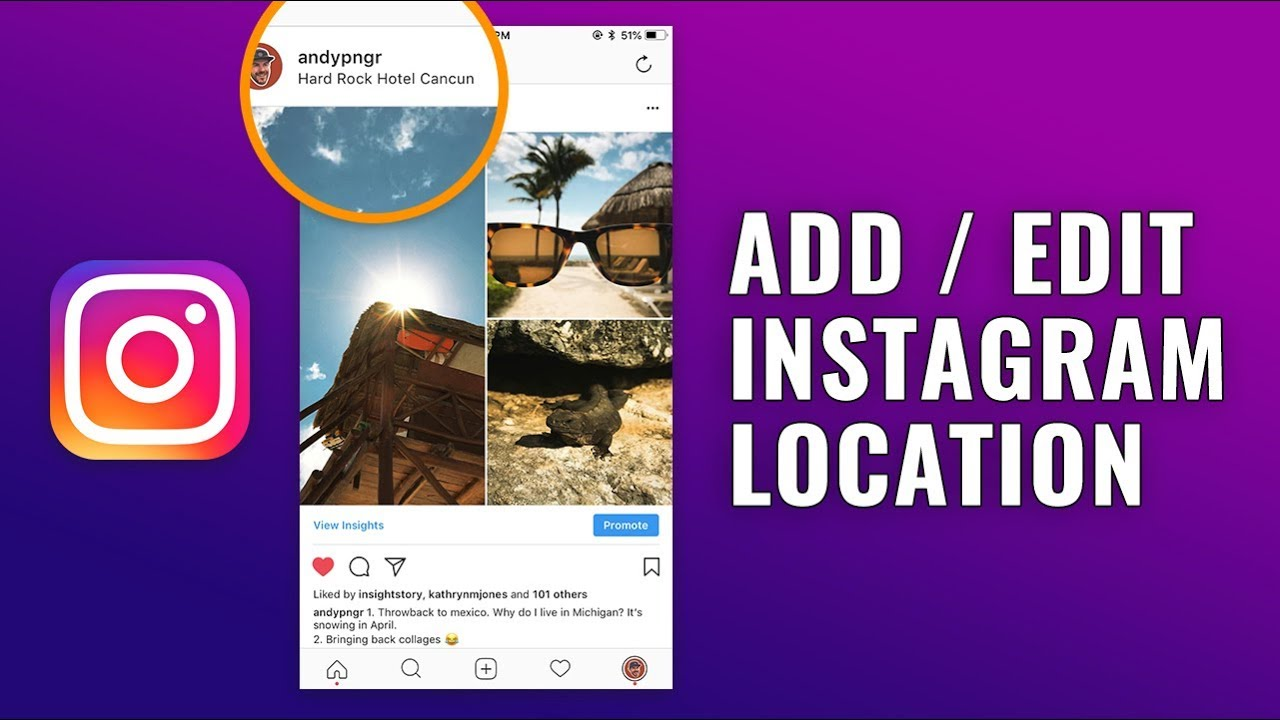 You can choose to tag a general location (like New York City) or a more specific location like a cafe, hotel or store for example. Tagging your location means that people in the local area will be far more likely to see your post.
So many people fail to tag their locations consistently on Instagram which is crazy because it can boost your engagement massively.
Tag other accounts in your niche.
Did you know that photo tags are awesome tools for increasing your overall reach and engagement on Instagram?
Tagging 4 to 6 relevant accounts can help you to get more likes on your post.
You can tag products or brands that are featured in your post, or alternatively, you can opt to tag influencers in your niche or anyone you think will have a genuine interest in your content.
It's highly likely when using this strategy that the tagged brands, businesses or influencers will repost your content.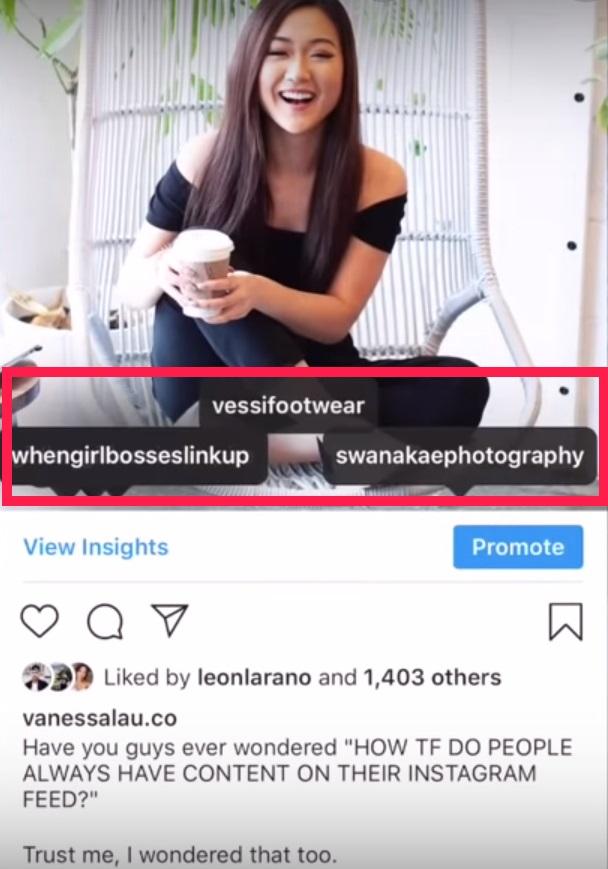 Photo tagging not only affects your overall reach but it also affects how the Instagram algorithm views your post.
Adding tags makes your content appear more relevant, which means that it is more likely to be boosted and potentially to make it on to the coveted "explore" page for the tagged account's followers.
Try not to tag the same accounts constantly, as this can come across as a little spammy.
If you're worried about this, add a comment to your post to make it seem more genuine and less like an obvious attempt to get more likes. Check out the example below to see what I mean: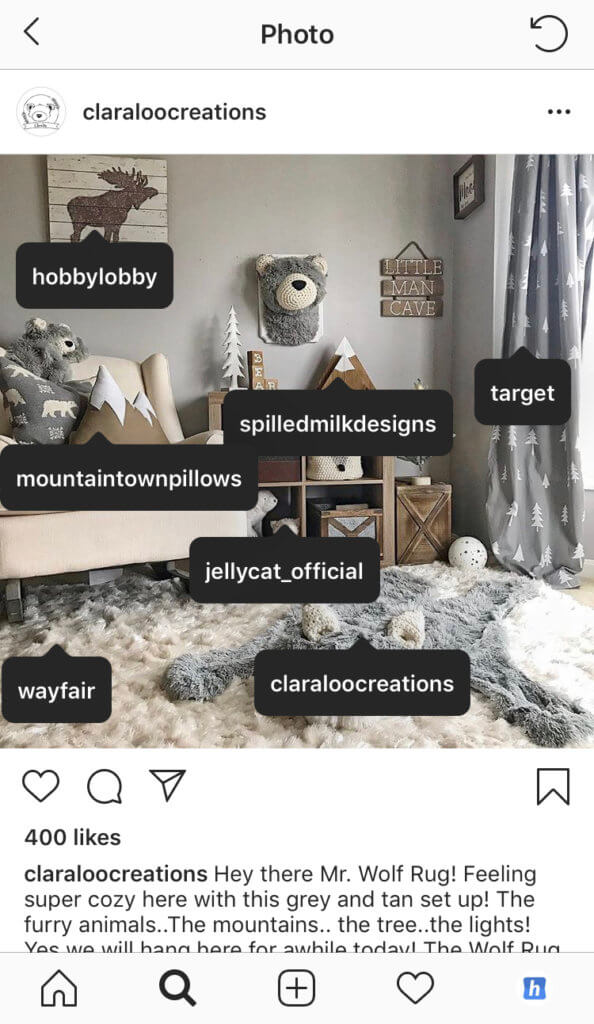 Write kick ass captions.
A great photo and caption should go together like peanut butter and jelly. Your text should complement and enhance your image to the point where your audience can't help but hit that heart icon.
The best captions are relevant to and/or resonate with your target audience. Here's an example of an Instagram caption:
You can see how the caption adds context to the photo. It clearly explains why she took a photo with this oh so cute little goat.
So what on Earth should you put into your caption?
Well, your caption can be words, emojis or a mixture of both. The character limit is actually 2200 (around 300 words) but it's best to keep your captions short and snappy for maximum engagement and readability.
Put some TLC into your Instagram captions and you are sure to see your likes increase.
Short of ideas? Try asking a question, making a joke, or just showing some love. One-liners, quotes and song lyrics can all make great captions that will engage your audience and get the likes pouring in.
Add a call to action to your captions.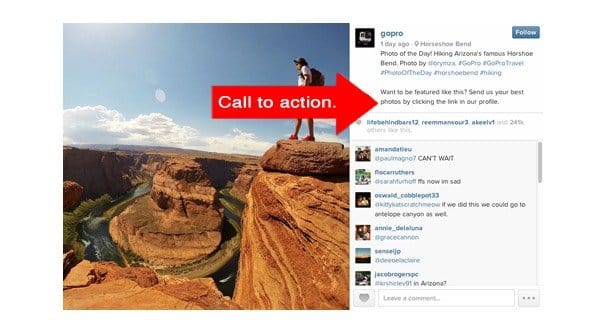 Making sure that you are posting a call to action at the end of every one of your captions will help you to increase the number of likes you are getting.
If you want to get more likes, it makes sense to ask for more likes, doesn't it? It's not rocket science people!
If you want to maximize your engagement, including the number of likes that you are getting, then every piece of content you publish on Instagram should include a call to action. This includes regular image posts, but also Instagram stories and videos.
Adding CTA's such as "like this post if you agree" or "double tap if you agree" is a proven way of getting more engagement on your posts fast.
You could also ask your audience to post their favourite emoji or share their thoughts by leaving a comment. Pro tip - make sure that you respond to comments, especially in the first 30 minutes to an hour.
The first 30 minutes to an hour is crucial in terms of the Instagram algorithm assessing and either promoting your post or sending your post to the bottom of the feeds. So having the right call to action can make all the difference to your visibility and therefore your overall engagement.
2. Get strategic with your hashtags.
Research pays.
Hashtags are a great way to get people to find you on Instagram.
But how do you know which hashtags will reap you the most benefit?
Well, when it comes to hashtags, a little bit of research goes a long way.
You want to choose hashtags that are popular but not too popular. Why? Because if you only post to the most popular hashtags then your post will most likely disappear within a few short seconds.
Posting to less popular hashtags means that your content will remain visible for longer and that means that you'll be more likely to get higher numbers of likes from it.
So how do you assess the popularity of a hashtag? Well here is a simple trick that everyone can do. You can use the Instagram search bar to your advantage.
All you need to do is type a word or two into Instagram's search bar and see which hashtags generate automatically. Check out the example below: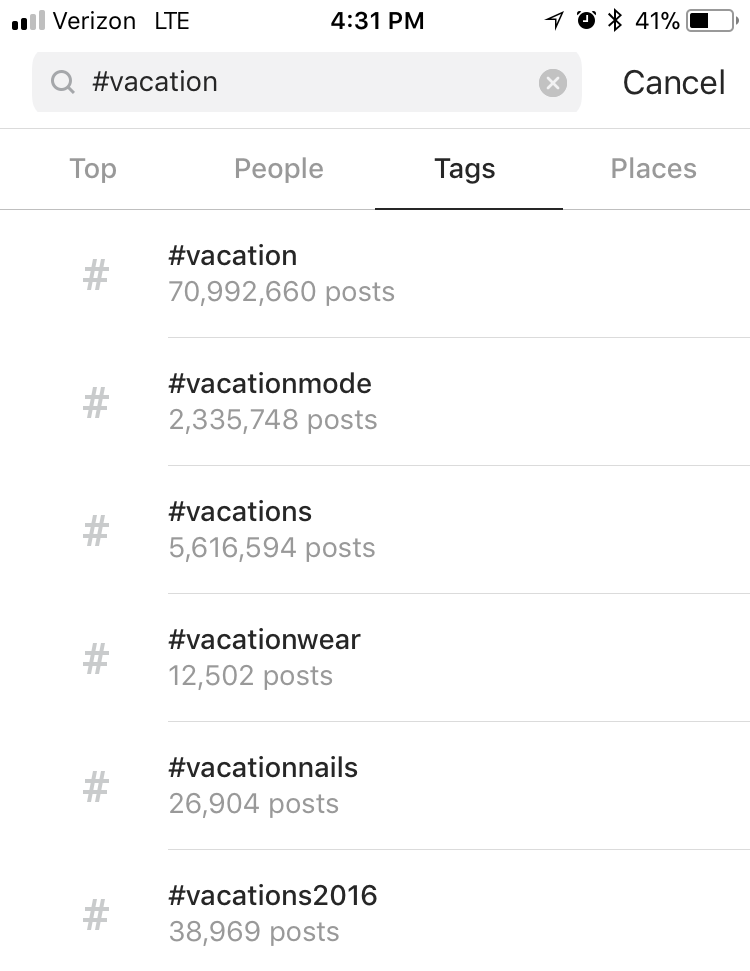 Putting in a little hashtag research is always a winning strategy. You can grow a like-for-like, you scratch my back and I'll scratch yours type of strategy by finding and liking accounts that share your interests.
For example, let's say that you own a coffee shop. You might look at hashtags like #coffee #coffeetime, #coffeeshop #coffeelover etc. This would give you a good base of accounts to work from.
Then what you would do is reach out to approximately five of these accounts per day.
You do this by dropping them a like (and perhaps also a follow). The idea behind this strategy is psychological. If you do something nice for them, (ie drop them a like) then there is a high chance that they will want to return the favour.
Best practice for hashtagging.
Incorrect Instagram tagging really annoys users.
Since that's the last thing you want for your business or brand, you will want to make sure that you are following best practice when it comes to Instagram hashtagging.
Here's what you need to do to keep your audience sweet:
Keep it relevant - Posting hashtags that aren't relevant will have people clicking on the"Don't show for this hashtag" option faster than you can say "hashtag"!
Mix it up a bit - I know it's tempting, but you should avoid using the same list of hashtags over and over again.
Pay attention to placement - Put your top two or three hashtags in the photo caption.
Post hashtags in the comments - You can post up to 30 hashtags per post. That's a whole lot of hashtags! If you have your heart set on posting so many, you might want to consider putting them in the comments section.
3. Make sure your photos and videos are the best possible quality.
Get ready to cringe because the cliche is coming…
You've probably heard it a million times already but I'm going to say it again
content is king.
I can't stress enough just how important it is that the images and videos you post on Instagram are the best possible quality.
That means that you should use the very best camera (or smartphone) that you can afford!
But a good camera isn't enough to make it big on Instagram. You also need to utilise your creativity.
Take a quick look on Instagram and you'll see that the best performing accounts are the ones that consistently post great quality images and well thought out videos.
When a brand or influencer puts a lot of effort into their content creation it really shows, and the number of likes they receive increases as a result.
If you want people to hit that like button, you can't just post any old picture. You're going to need to put some thought and effort into your output: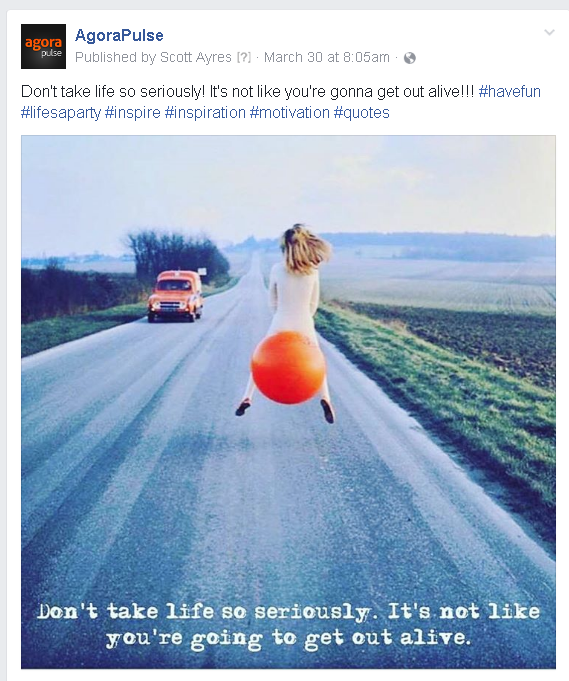 Here's a few tips for getting more likes on your Instagram photos and videos:
Make sure you don't lose face. - Research has shown that Instagram posts with faces in them receive up to 38% more likes. If you don't want to show your own face, that's fine, anybody's face will do!
Stay relevant - Make sure you keep all your posts relevant to your niche. When people know what to expect from you and your content matches their expectations, you will receive more likes.
Create a unique aesthetic and stick to it. - Instagram has a ton of themes that you can choose from to give your account a consistent visual vibe. Having a consistent theme makes your account more easily recognizable and the easier you are to find the easier you are to like.
Research upcoming social media trends. - If you're struggling to come up with uniquely creative ideas, Try looking for current trends and creating content based around them.if your content lines up with trending topics, you'll be far more likely to get likes.
Understand when to post.- Knowing when to post and sticking to a schedule can also dramatically increase the number of likes you receive. This involves a little bit of research.You'll want to know when your audience is most active on Instagram and then post during those times. For example, you might try to catch your audience when they are most likely to be travelling to or from work.
Be colour happy - Knowing which colours are the best to generate the most likes on Instagram can pay dividends. Did you know for example that predominantly blue images outperform red images when it comes to getting likes? Who knew?
Choose the right filters. The right filter can make or break your post. it's a good idea to spend some time checking out all the filters available and experimenting with them for the best results.
Use (free) Instagram tools. - There are lots of awesome tools available to you help make your content pop. Try using Boomerang to create loops, Focus to blur your background,Superzoom to help draw attention to dramatic moments.
4. Take advantage of a free likes trial.
This final tip is definitely the quickest and easiest way to get some likes on your latest Insta post.
Did you know that some social media marketing websites offer Instagram likes for free?
There are plenty of websites out there that specialize in social media marketing. Websites like Socialshaft for example, offer likes, comments, video views and shares for very little money.
However, this article is by getting likes for free!
The good news is that if you sign up for SocialShaft's free trial, you can get Instagram likes absolutely free.
You don't need to provide all your details, they only ask for your Instagram username and your email address.
Using SocialShaft, you can currently get 50 likes without spending a cent!
So what are you waiting for? Sign up and get 50 likes free right now!